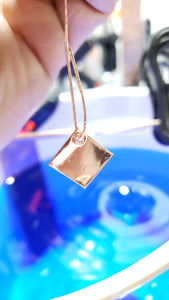 This would replace the Brightner and Leveler that you currently use like Rio-Grande for example.      This is not the Mirlax which as the Carrier for the solution.  You would still need a carrier in your solution as specified in the Electroforming / Electroplating recipes.
Please make sure you can purchase Urea, Sulfuric Acid(Battery Acid), and Vegetable Glycerin in your country before purchase.
This purchase is not a video.
Thank you for your support
PLEASE USE AN EMAIL ADDRESS AT TIME OF PURCHASE SO SHOPIFY CAN SEND YOU FILE.